On May 19, 2020
In recent years, achieving sales targets for distribution and wholesale companies has become increasingly challenging.
Large distributors and wholesalers are embarking on a new journey using Artificial Intelligence and Machine Learning to determine best possible scenarios to help their sales teams, using intelligent algorithms, to optimally sell, distribute, promote their products and achieve their sales targets.
Artificial Intelligence and Machine Learning can equip businesses with improved sales forecasting capabilities, enabling them to more accurately determine when it would be the right time to address customers' needs, which customers are more receptive to planned promotions, which customers would be ready to buy, in order to produce more value for both the sales person and for the company.
SalesWorx, our leading field sales solution, has now been enhanced with SalesWorx Insights, to include advanced intelligence to enhance your field sales.
Request for a demo to learn more about SalesWorx Insights.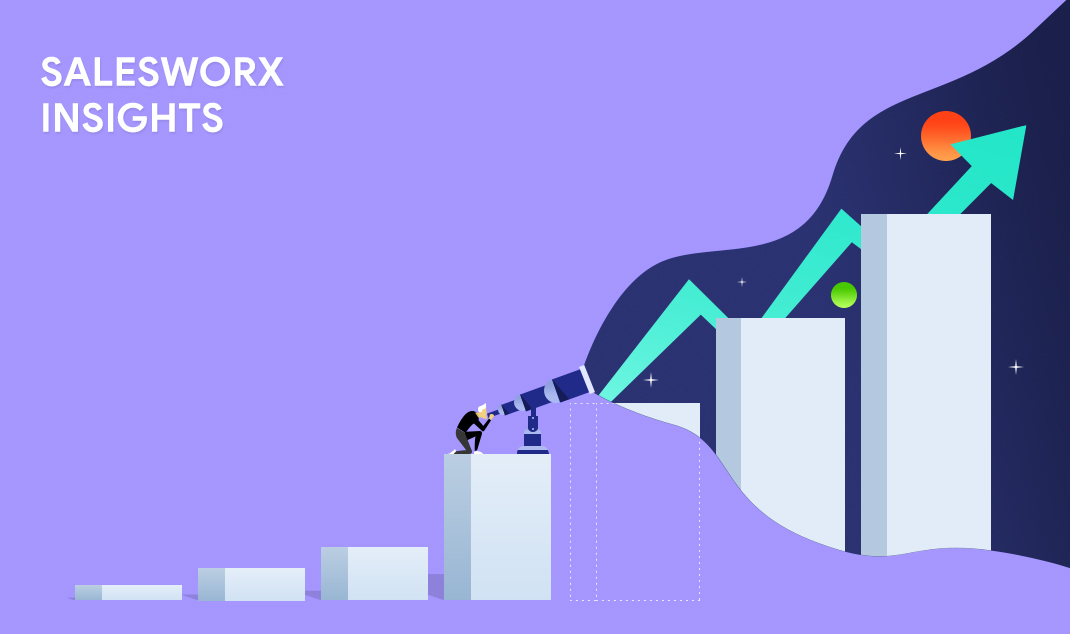 SalesWorx now includes cognitive technologies to help provide a better experience for the end user. By enabling "intelligent" planning based on goals, SalesWorx now offers an advanced platform by automating some of the steps a user normally performs.
Implementation of unsupervised learning in SalesWorx Insights is making it possible to discover patterns in supply chain data through advanced algorithms that help in assessing and evaluating historical sales and distribution data to recommend sales approaches to be followed, while continuing to monitor and assess results of the recommendations to help in improving ongoing sales activities.
SalesWorx Insights helps to
Analyze the level of customers relationship
Determine which customers and products should have priority to achieve sales and coverage goals
How customers are responding to sales team
Which products and brands are performing well in which territories
Extract operational and business insights from Salesworx app ecosystem
Enable management to focus on creating value from core business functionality
SalesWorx Insights can help in recommending when sales reps should visit a prospective client, in a particular area, at a particular time, based on predictive analytics to assess that the customer would be most likely ready to place an order.
Algorithms in SalesWorx Insights are able to sift through large volumes of real-time and historical data and identify the most lucrative customers, products, offers and more. Using intricate algorithms and accounting for a multitude of different factors-including historical sales data, sales order frequencies and sales order values, SalesWorx Insights can assign scoring to customers and then surface the best opportunities for your sales team.
SalesWorx Insights can be the key to helping your sales reps readily respond to market dynamics. Sophisticated algorithms built into SalesWorx Insights continuously query visit, distribution and sales data using constraint-based modelling to accurately approximate and identify opportunities for improvement in sales and customer satisfaction. Key factors influencing inventory levels, demand forecasting, and order-to-cash can quickly be assessed to help surface hidden information on positive sales opportunities or possible drop in customers' ordering patterns. New knowledge and insights from machine learning are revolutionizing supply chain management as a result.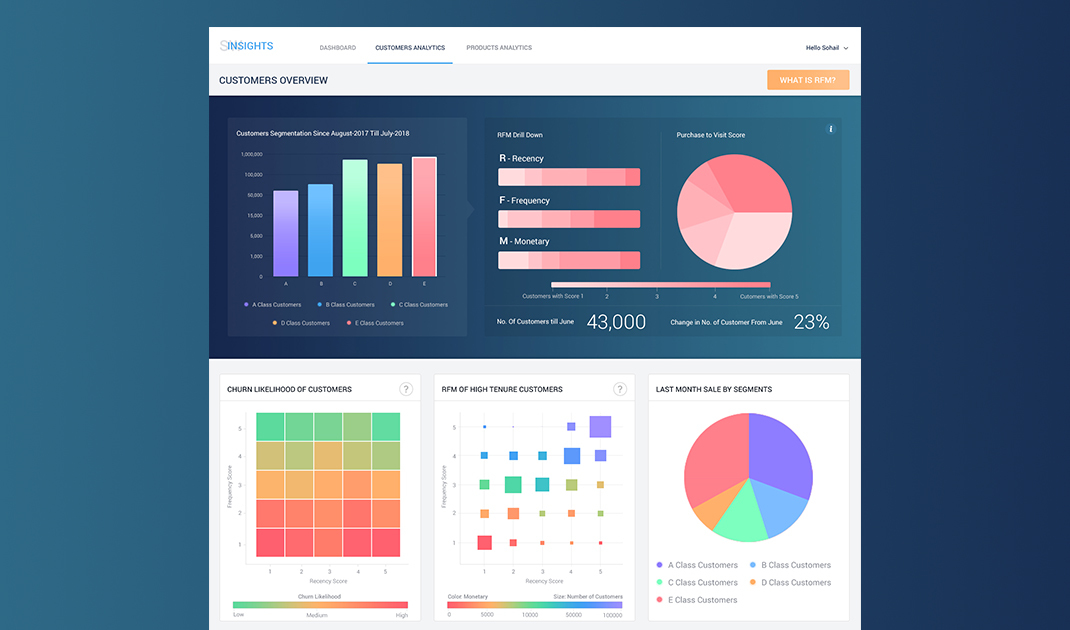 It can enable sales reps to effectively understand how, and when, their customers are buying and which customers can be engaged to place orders and help the sales persons achieve their targets.
SalesWorx Insights can help sales managers review real-time insights into customer purchase patterns, preferred time for order placement, customer monetary strength, and a host of other buying triggers. These insights empower sales reps to shift from solution selling to insight selling.
In addition, SalesWorx Insights also provides access to Deep Analysis APIs that can automatically assess the insights data to provide recommendation on route planning, and sales forecasting.
Salesworx Deep Analysis APIs include
Insight Services
Route Intelligence Services
Route Performance Reports
Sales Forecasting Services
Contact us to see how we can assist you in enhancing the performance of your sales process and your sales team achieve their targets and growth your company's revenues.
By ucs_admin 0 Comments